agriturismo sole e terra
About us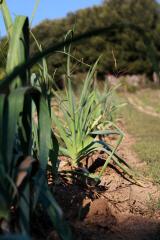 West of the little town of Bassacutena at the location of Funtana d'Alzi is settled our Guest House Agriturismo Sole e Terra, consisting of 20 acres of land.

We produce vegetables, fruits and herbs, we have a small beautiful olive grove and a little vineyard.

All the ingredients that we don't produce ourselves are purchased from nearby farms and partners that guarantee quality and freshness.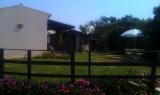 Sole e Terra is unobtrusively embedded in the soft green hills of Gallura with small woods, fields and mediterranean maquis.

Each month and each season has its own charm and rugged beauty. The green May with lots of colorful flowers all around is for sure one of the highlights on our island Sardinia.
Our property consists of the two original connected parts of buildings giving a little impression of a Spanish finca, and a new sardinian style building (2013)

At the main house, is our large covered terrace, a lounge with open fireplace, a small library, the outdoor barbecue, an old oven to prepare the bread and the restaurant kitchen.

In the connected part of the building there are our six guest rooms and the restaurant for a maximum of 20 guests. In the new building, we now offer 2 more rooms ("Superior")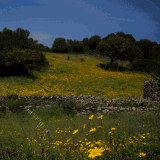 Our guest-house is situated in the quiet location of Funtana d'Alzi - what is your garantie for: relax, deep sleep and a cozy holiday atmosphere.

On our small nature trail from the house along our little river with lots of shady trees and some seating - you can enjoy the sound of crystal clear water, and in the wintertime, you sometimes even can see trouts.
Experience Agriturismo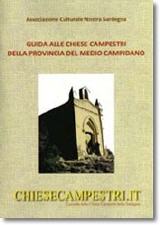 An Agritouriso in italy is meaning: accommodation close to nature and own production of eatables. We do produce organic vegetables and fruits and we offer eight rooms with halfboard.

Since long time, this type of accomodation is very popular and loved in tuscany. Italy is also the home of the worldwide SlowFood movements, organic productions are growing in all over italy, as well as in Sardinia. Excellent organic fruits, vegetables, wines, cheeses and meat are widely available in Sardinia - and we are very happy that the number of organic farms, Agriturismi, is growing.