Offers & Prices
Good to know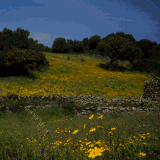 Check in: up from 17.00 o'clock till 22.00
Check out: until 11.00 o'clock
! Do you have other arrival and departure times, please let us know and we will try to accommodate as much as possible. Luggage storage always possible.

Breakfast from 8.00 bis 10.00 o'clock
Dinner up from 19.00 (winter) - Summer season from 20.00 o'clock
Bed & Breakfast or Halfboard?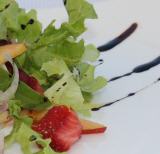 you have the choice ...

Booking Bed & Breakfast: you start to your day with our international breakfast buffet.
Coffee, tea, water, bread or rolls, cake or pastry of the day, butter, homemade jams, yogurt, ricotta cheese, fruit, scrambled eggs, milk, cereals, honey, vegetable spreads, etc. - The range varies according to season

Booking the half board: you enjoy our breakfast and our daily changing, multi-course menus from the Italian and Sardinian cuisine.